The 26th edition of this event was a great success, a good thermometer of the magnificent health of flamenco, which you can see in this selection of shows from the Festival of Jerez.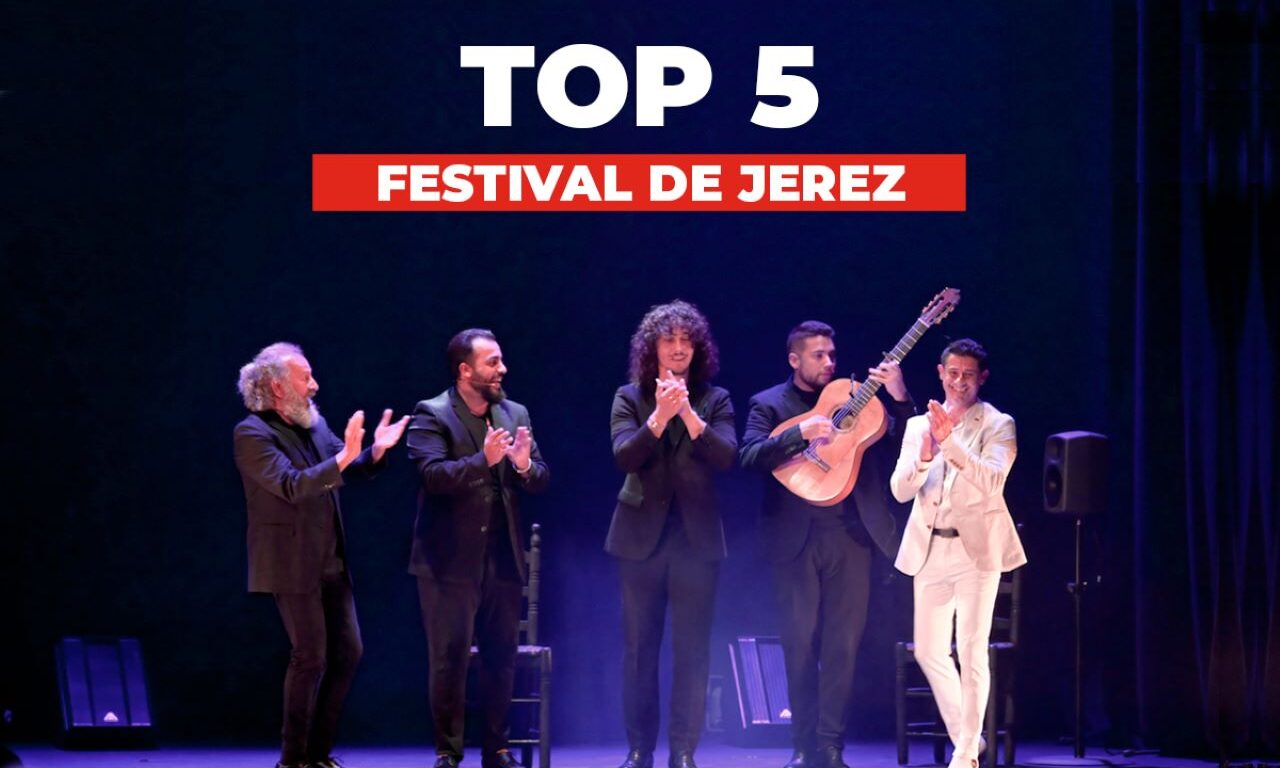 The figures offered by the organisers can be summed up in two: more than 16,000 spectators enjoyed the 41 shows programmed and almost 700 people signed up for the courses given by professionals in the areas set up.
Initiatives such as the Festival in the neighbourhoods or the illustrated conferences on the history of Jerez dance were very well received.
The Neighbourhood Festival has been a novelty in 2022. The aim is to spread flamenco to geographical enclaves further away from the city centre and, in this way, involve the people of Jerez even more in sharing their love for this art form. The conferences were held with the collaboration of the city's prestigious Cátedra de Flamencología.
And these were just some of the things you could participate in with the nice excuse of flamenco. We have to confess that we miss those magical moments and we've been thinking about which 5 videos of which 5 shows we could share to relive them. image Let's hope we've got it
right…
Farruquito fills with Farruquito
Farruquito has become accustomed to us to hang the "no tickets available" in his shows, and this time, with his Farruquito, it has been no less. This is a very personal work. He explains that "I tell all my concerns as a dancer and also as a musician. It is an original work in lyrics, music and choreography".
María terremoto. Un siglo de cante
The Jerez-born singer was "playing" at home, true, but this young cantaora is already synonymous with sold-out shows wherever she goes. In his performance at the Festival de Jerez, he demonstrates his mastery of a wide variety of flamenco palos and much, much of his personal style, nicknamed terremotero.
Antonio El Pipa. 25th Anniversary
At the Teatro Villamarta in Jerez, Antonio El Pipa offered an intense show to celebrate his 25th anniversary on stage. It was one of the premieres at the Festival de Jerez and was overwhelmingly well received. We are excited about it too. Already you?
Rafael Campallo. Pure
The name given to his show makes this clear. This "pure" means that you are going to see flamenco in essence, far from influences that could adulterate the most faithful movement of this art. The Sevillian dancer has spent much of his successful career in classical dance companies. And it shows. Their dancing has an impressive plastic beauty.
Luis El Zambo. Aroma a Jerez
Luis "El Zambo" is a cantaor on the verge of extinction, the last link in the primitive cante, capable of turning any peña, theatre or festival upside down. This is how he was presented at the Festiva de Jerez and this is how he was received, as an icon of current flamenco.