The Carrete of Malaga can now celebrate that he has a monument to his greatness and heart in his homeland, sharing space with Pablo Picasso, Antonio Cánovas or the famous Cenachero and Biznaguero.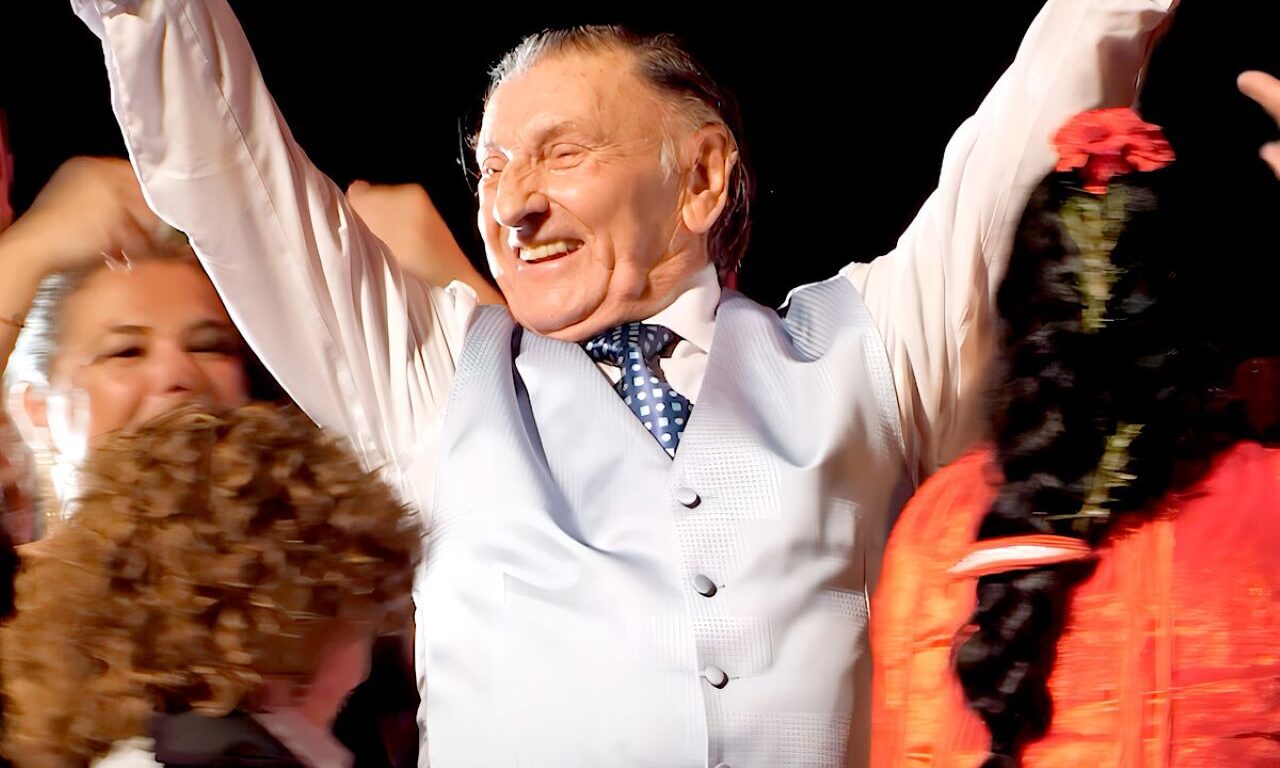 The statue in honour of the gypsy dancer José Losada Santiago, better known as El Carrete de Málaga, is finally unveiled. The inauguration takes place in the Plaza Costa del Sol in Torremolinos, the town where he was born in 1956. It thus joins the most important statues on the Malaga coastline, including those of Pablo Picasso, Antonio Cánovas and the famous Cenachero and Biznaguero.
Its author, Francisco Javier Galán, specialises in modelling for public works, such as monuments, busts and statues.
This tribute recognises Carrete de Málaga's more than sixty years of heel-clicking and is the culmination of the ovation for the artist, which also took place in Torremolinos last February. a multitudinous flamenco show that is broadcasted on ALL FLAMENCO under the title "Torremolinos celebrates Carrete de Málaga".
This last tribute took place on 12 February, where more than thirty artists and an innumerable crowd of fans gathered. Among the participants, cantaores such as David Palomar, Delia Membrive, Antonio Campos, Fabiola Santiago and José Manuel Fernández and Fabiola Santiago stand out.
Dancing, Carmen González, Vane "La India", Fátima Navarro, María 'La Manzanilla', Christina Pagés, Rubén Guerrero and Falillo de Málaga. And on guitar, Antonio Soto, Joaquín Losada, Francisco Vinuesa, Curro de María, Rubén Lara and Rubén Portillo.
Over eighty and heeled
Born in the middle of the post-war period (1941), José Losada lived on the streets and danced to survive. It is perhaps because of these beginnings that his dancing is characterised by great ease and freedom. Far from fearing the incorporation of external mastery of flamenco dance, El Carrete was inspired by Fred Astaire's tap dancing, which is why many have ended up giving him the nickname of this American dancer.
Torremolinos is the city where he grew up artistically. Discovered in the street by the Niño de Almeríabegan to work in the tablaos of Malaga, coming into contact with artists such as Carmen Amaya or Farruco. But also, Torremolinos is the city that saw him fall in love, an adventure that began in the tablao El Jaleo and ended in a wedding in Los Angeles.
It is in the United States where he met and performed for Hollywood celebrities such as Sean Connery, Brigitte Bardot and Anthony Quinn. In Spain, he became one of the most important references for artists such as Paco de Lucia, who called him "the monster" or Enrique Morente, who imagined Carrete as a flamenco Quixote and that has recently become a reality with a biographical documentary to the bailaor .